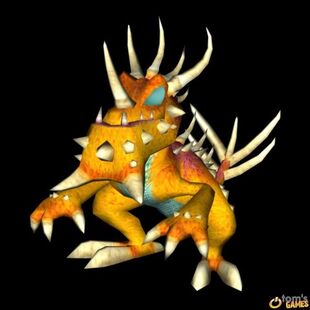 Tilladoga is the Most Evolved form of the Degadrackich line. It is the look-alike to Gigatiran. Tilladoga has similar stat layouts to Gigatiran.
IN THE HEAT OF BATTLE...Edit
As mentioned before, Tilladoga is the look-alike of Gigatiran. And being that it comes with no special moves, it comes essential to any team, due to its coverage against Earth. It, along with Gigatiran, is one of the most balanced Dracs in the game.
ITS LOOK-ALIKE...Edit
As stated before, Gigatiran is the look-alike of Tilladoga. It is focused more around HP, but its other stats are quite formidable. Its signature move, Libaridia (A), protects the BeastAmulet from either a Skill-type or Magic-type attack.
Ad blocker interference detected!
Wikia is a free-to-use site that makes money from advertising. We have a modified experience for viewers using ad blockers

Wikia is not accessible if you've made further modifications. Remove the custom ad blocker rule(s) and the page will load as expected.